Profile of Group Officers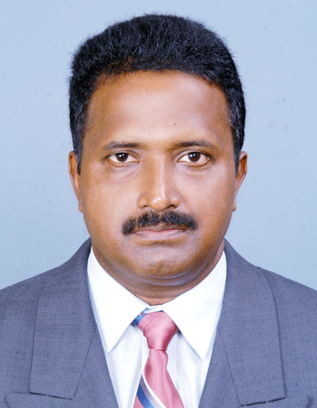 Shri. Beju Joseph
Senior Deputy Accountant General (GE)
Shri. Beju Joseph, an officer of the 2014 batch of IA&AS, assumed charge as Deputy Accountant General (Gazetted Entitlement) in the Office of the Principal Accountant General (Accounts &Entitlement), Kerala in July 2020.
A native of Trivandrum, he is a Post Graduate in Commerce from Mar Ivanios College, Trivandrum. He started his career in the Indian Audit and Accounts Department as Section Officer (Commercial) in October 1987. His experience in audit functions includes audit assignments for Field offices of the IAAD in Thiruvananthapuram, Bangalore, New Delhi and Shillong. His experience in Accounts and Entitlement functions includes supervision and monitoring of Pension and Funds functions in the State of Maharashtra.
He has conducted audit assignments for the United Nations in 2016 (audit of United Nations Peace Keeping Organization at Abidjan, Ivory Coast and Bamako, Mali) as a member of the Audit Team. He has also worked as Accounts Officer in Marine Products Export Development Authority, Kochi and the Vigilance wing of the Government of Kerala(on deputation). Prior to his present posting at Trivandrum, he served as Deputy Accountant General (Pension and Funds) in the Office of the Accountant General (Accounts and Entitlement), Maharashtra, Nagpur.