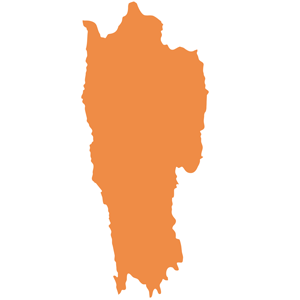 Mizoram
Report of the C&AG of India on Social, General, Economic and Revenue Sectors for the year ended 31 March 2022 (Report No.2 of 2023)
Date on which Report Tabled:
Wed 23 Aug, 2023
Date of sending the report to Government
Mon 07 Aug, 2023
Sector
Education, Health & Family Welfare,General Sector Ministries and Constitutional Bodies,Information and Communication,Taxes and Duties
Overview
This Report of the Comptroller and Auditor General of India has been prepared for submission to the Governor of Mizoram under Article 151 of the Constitution of India. The Report contains significant results of the performance and compliance audits of the departments of the Government of Mizoram under the Social, General, Economic and Revenue Sectors. The cases mentioned in this Report are those which came to notice in the course of test audit of accounts for the years 2020-21 and 2021-22. Matters relating to the period subsequent to 2020-21 and 2021-22 have also been included, wherever necessary. The Report contains one Performance Audits on "Direct Benefit Transfer" and 13 compliance audit paragraphs including two Subject Specific Compliance Audit.
Download Audit Report