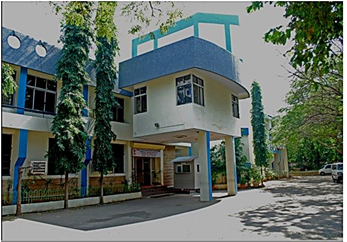 Regional Capacity Building and Knowledge Institute, Chennai, was established in the year 1979 as Regional Training Institute. It is located in the AGs Office Complex at 361 Anna Salai, Teynampet, Chennai.
The institute is headed by the Director General, assisted by a team of Faculty Members and supporting staff.
Shri. K.P.Anand, IA&AS assumed office as Director General, Regional Ttraining Institute, Chennai on 3.8.2022.
The Institute caters to the training needs of all the IA&AD offices located in Tamil Nadu and Kerala and also the Branch offices of Civil and Commercial Audit of other States located at Chennai.
The Institute conducts General and EDP courses for officials of offices of Indian Audit & Accounts Department. The Institute also holds seminars / on various topics. General Courses on Goods and Service Tax(GST), Civil and Commercial Audit, Finance and Appropriation Accounts and Management Development Aptitude, Right to Information Act etc. are conducted. In EDP, courses on Data Analytics, Audit in IS Environment, Oracle-SQL Queries, IS Security Management System, IS Audit (Basic), IS Audit (Advanced), IDEA, MS Excel and MS Access are conducted.