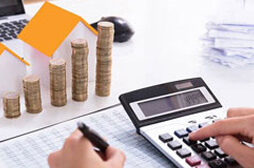 Indirect Tax
Report No.11 of 2019 - Compliance Audit of Union Government, Department of Revenue (Indirect Taxes – Goods and Services Tax)
Date on which Report Tabled:
Tue 30 Jul, 2019
Date of sending the report to Government
Fri 12 Jul, 2019
Government Type
Union
Union Department
Indirect Tax
Overview
This is the first Audit Report of CAG on Goods and Services Tax (GST), prepared on the basis of audits conducted during the year 2018-19. The Report acknowledges the magnitude of the tax reform that GST has been and the efforts of all the stakeholders, including the businesses, in transiting to this system. The gaps / shortcomings have been pointed out in the spirit of constructive suggestions to realise the full potential of this major reform.
This report has four chapters, the details of which have been given below:
Chapter I gives an overview of the features of GST including the GST returns mechanism and the status of implementation of GST. This chapter discusses the one significant area viz. the roll out of the simplified tax compliance regime, where the full potential of GST roll out has not been achieved.
Chapter II deals with the analysis of GST revenue of the Government of India, accounting of IGST and the return filing trends.
Chapter III contains the results of our IT Audit of GSTN covering Registration and Payment modules and IGST settlement reports. The key findings include the failure to map business rules correctly and the absence of key validations in Registration module, operational deficiencies in payments module and the deficiencies in IGST settlement reports.
Chapter IV contains the results of Compliance audit of GST covering transitional credits, registrations and refunds. In the absence of access to GST data, the conclusions in this chapter on compliance audit were perforce based on limited audits carried out in the field. However, the gamut of issues brought out even in this limited audit point to serious systemic deficiencies that need to be addressed by the department.
Download Audit Report