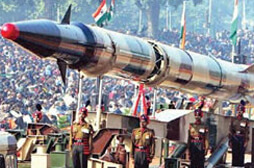 Defence
Report No.20 of 2017 - Compliance audit Union Government (Defence Services) Navy and Coast Guard
Date on which Report Tabled:
Fri 21 Jul, 2017
Date of sending the report to Government
Government Type
Union
Union Department
Defence
Sector
Defence and National Security
Overview
The total expenditure of the Navy during the year 2015-16 was `35,196 crore while Coast Guard spent `3,034 crore which constituted approximately 14.45 per cent and
1.25 per cent respectively of the total Defence Expenditure. The major portion of the expenditure of the Navy is capital in nature, constituting almost 56.47 per cent of the total expenditure whereas expenditure of Coast Guard was equally distributed between Capital and Revenue Heads amounting to `1,517 crore for each.
This report contains major findings related to Inventory Management of Naval stores, accidents of ships and submarines in Indian Navy, functioning of Gas Turbine Overhaul facility, operations of a helicopter fleet, installation of critical equipment on submarines, compromising of flight safety of Naval aircraft, deficiency in practice of small arms by Naval officers etc.
Download Audit Report