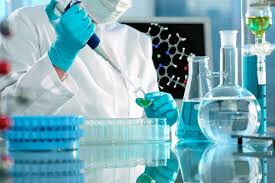 Scientific Department
Report 39 of 2016 - Ministry of Environment, Forest and Climate Change ,Performance Audit
Date on which Report Tabled:
Fri 10 Mar, 2017
Date of sending the report to Government
Government Type
Union
Union Department
Scientific Department
Sector
Environment and Sustainable Development
Overview
The Performance Audit on 'Environmental Clearance and Post Clearance Monitoring' seeks to examine whether the process of grant of Environmental Clearance is carried out in a timely and transparent manner and its compliance with the prescribed process; and that the Project Proponents complied with the conditions attached to the Environmental Clearances. We sampled 216 projects which had been granted Environmental Clearance between calendar years 2011 to July 2015 to examine the process of grant of Terms of Reference and Environmental Clearance at the Ministry and 352 projects which had been granted Environmental Clearance between calendar years 2008 to 2012 to check the post Environmental Clearance monitoring.
The existing processes for grant of Environmental Clearance suffered from various procedural deficiencies. There were delays at each stage of the Environment Impact Assessment process. A National Regulator to oversee the entire process of grant of Environmental Clearance and monitoring is yet to be appointed despite directions of the Hon'ble Supreme Court. Environmental Clearances were granted to the Project Proponents without checking the compliance of the conditions mentioned in the previous Environmental Clearances and recommendations of the Regional Office. Mechanism to ensure redressal of the concerns of the public in the final Environment Impact Assessment report/EC letter and implementation of the commitments made by the PP during public consultation in a time bound manner were also not firmly in place. Besides, shortcomings were noticed in the conduct of public hearings.
There were shortages in compliance of 13 general conditions and 18 specific conditions prescribed in the Environmental Clearances. Project Proponents showed poor monitoring of environmental parameters. The Ministry/Central Pollution Control Board did not undertake environmental quality monitoring in Critically Polluted Areas.
Download Audit Report
Union Government Epitome of Report No.39 of 2016 PDF (9.72 MB)