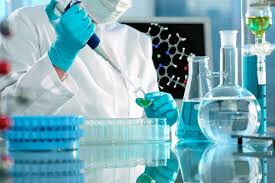 Scientific Department
Report No. 12 of 2016 - Union Compliance Scientific and Environmental Ministries Departments
Date on which Report Tabled:
Tue 26 Jul, 2016
Date of sending the report to Government
Government Type
Union
Union Department
Scientific Department
Sector
Science and Technology,Environment and Sustainable Development
Overview
This report no. 12 of 2016 of the Comptroller and Auditor General of India for the year ended March 2015 relates to matters arising from compliance audit of the transactions of seven Scientific and Environmental Ministries/Departments of the Government of India. The report contains 11 paragraphs involving ` 32.49 crore relating to weaknesses in procurement and contract management, inefficient project management, irregular financial benefits extended to employees, deficient internal controls, etc.
The specific audit findings included in this report are Based on 32 recommendations made in Audit Report of the Comptroller and Auditor General of India No. 13 of 2010-11 (Performance Audit), Department of Atomic Energy (DAE) submitted a detailed action plan with measurable timeframes to implement the audit recommendations. A follow up audit was carried out to examine the extent of compliance by DAE to the proposed action plan.
Due to inefficient contract management by Heavy Water Board and Directorate of Purchase and Stores, Mumbai, a Steam Turbine Generator could not be installed even after lapse of more than 10 years. Institute for Stem Cell Biology and Regenerative Medicine, Bengaluru did not follow Government rules and regulations in its administration and entitlements matters.
Centre for Cellular and Molecular Biology, Hyderabad procured a Bio-Safety Level-3 facility by making 100 per cent advance payment without ensuring proper installation of the same. Department of Space (DOS) undertook in-house development of Computerised Working in Administrative Areas (COWAA). COWAA was implemented in all centres of DOS. Information generated from the system was incomplete, inaccurate and inconsistent leading to poor data integrity and significant dependence on manual operations, which defeated the purpose of working in a computerised environment.
Department of Space could not ensure effective utilisation of satellite communication for providing health services to patients in rural and remote areas even after incurring expenditure of ` 30.18 crore. Department of Space did not prepare a definite time based action plan for phasing out a material found to cause failures in propellant tanks of launch vehicles. This resulted in wasteful expenditure of ` 3.49 crore. Department of Space extended undue benefit to the contractor to the extent of ` 1.16 crore. Besides, the delay resulted in proportionately lesser use of its operational life.
Department of Space hired a firm for providing architectural and other consultancy services for construction of a building in New Delhi without following due diligence in selection of the firm.
National Institute of Ocean Technology, Chennai undertook a project on establishment of desalination plants in six islands of Lakshadweep without conducting detailed survey and assessment. As a result only two plants were established. Of the remaining four plants, one plant was established but remained non-functional.
Download Audit Report