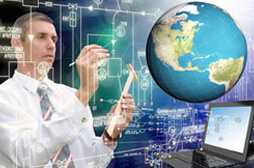 Communication and IT
Report No. 4 of 2016 - Communications and IT Sector Union Government
Date on which Report Tabled:
Fri 11 Mar, 2016
Date of sending the report to Government
Government Type
Union
Union Department
Communication and IT
Sector
Information and Communication
Overview
With a view to ensure availability of state of the art technology and services in the communication market, the Government in 1999 introduced the New Telecom Policy (NTP 99). NTP - 99 introduced the revenue sharing regime in which telecom licensees were required to share a percentage of their Adjusted Gross Revenue (AGR) with the Government as License Fee (LF). Mobile operators were also required to pay Spectrum Usage Charges (SUC) for the use of the radio frequency spectrum allotted to them. To revive the slowing down in the telecom sector and to help the financially constrained telecom service providers, a bailout package was offered to them. All the existing service providers were permitted to migrate to the new revenue share regime from the fixed license fee regime of National Telecom Policy 1994 (NTP-94). All of the licensees accepted the bailout package and moved over to the new regime. New licenses conditions were framed in 2001 defining the revenue of the licensee companies and other terms and conditions for computation of the AGR and payment of LF. These were accepted by all the service providers.
Download Audit Report