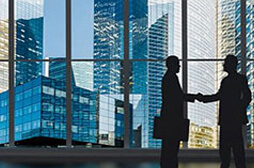 Commercial
Report No.7 of 2020 - General Purpose Financial Reports of Central Public Sector Enterprises, Union Government (Commercial)
Date on which Report Tabled:
Tue 09 Feb, 2021
Date of sending the report to Government
Fri 31 Jul, 2020
Government Type
Union
Union Department
Commercial
Sector
Finance,Industry and Commerce,Power & Energy,Transport & Infrastructure
Overview
The General Purpose Financial Report presents an overall picture of the financial performance of the Central Public Sector Enterprises (CPSEs) which are under the audit jurisdiction of the Comptroller and Auditor General of India (CAG). 668 Central Public Sector Enterprises (CPSEs) which comprise of 480 Government Companies, six Statutory Corporations and 182 Government Controlled Other Companies fall within the audit purview of the CAG of India as on 31 March 2019. This report is a compilation of the Financial Performance of such CPSEs, the oversight role that the CAG plays for such organisations including significant comments on the accounts of CPSEs, compliance with the Provisions of the Companies Act, 2013, DPE guidelines and Securities and Exchange Board of India regulations regarding Corporate Governance in 55 listed CPSEs, compliance with the provisions of Companies Act, 2013 in relation to the Corporate Social Responsibility in 82 CPSEs (seven Maharatna, 14 Navratna and 45 Miniratna and 16 others), Analysis of Memorandum of Understanding between Administrative Ministries and Maharatna CPSEs.
Download Audit Report