International Centre for Information Systems and Audit (iCISA)
Genesis of iCISA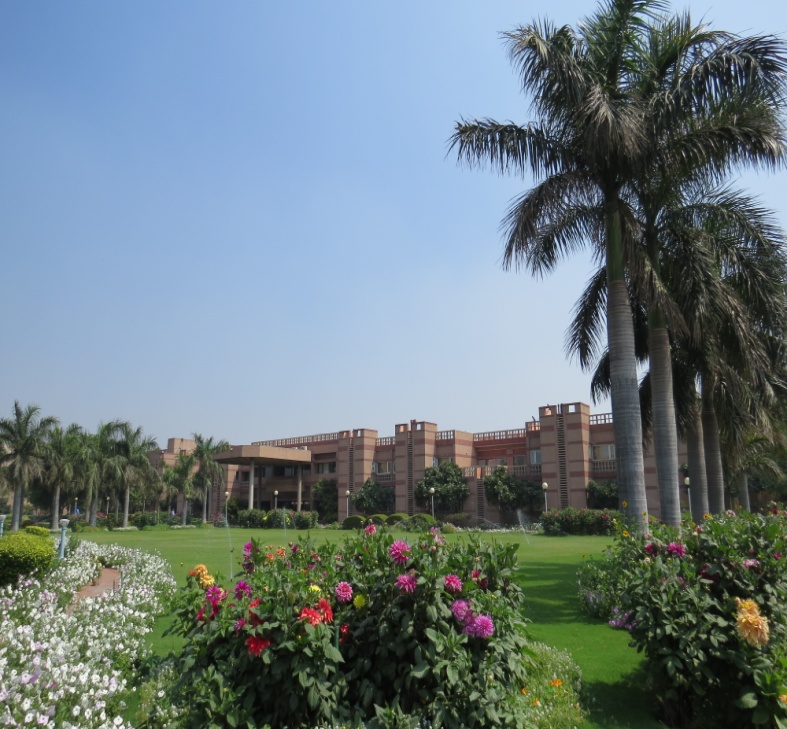 Supreme Audit Institution (SAI) India has been conducting International Training Programmes (ITPs) since 1979.The International Centre for Information Systems and Audit (iCISA) at NOIDA, was established in March 2002. The Centre was a part of the Office of the Comptroller and Auditor General, for the first four years of its existence. It became an independent office in April 2006.
Mandate
Capacity Building
The mandate of the centre is to provide capacity building for audit professionals from across the world. iCISA is also mandated to impart quality training to Indian Audit & Accounts Department officers. In addition, the Centre trains senior officers from varied services viz., Indian Administrative Service, Indian Forest Service, Armed Forces, Parliament Secretariat and Central Autonomous bodies.
iCISA: Hub of Information Technology
iCISA has been functioning as a 'centre for excellence' for audit of information systems, that are being implemented across the country, as part of the e-Governance initiatives of the Central and State governments.
The Centre is the primary resource centre for IT auditing in SAI India. Combining the latest technology with human resources, iCISA has emerged as a knowledge hub for training in Audit of Information systems and e-Governance. Over the last five years, more than 2500 national and international audit professionals have been trained for auditing in different IT platforms, tools and environments. The Centre also houses the INTOSAI Collaboration Tool that provides a platform for collaboration amongst SAIs globally.
Quality certifications
iCISA is an ISO 9001:2008 and ISO 27001:2005 certified institution which strives for ensuring quality systems in training and alignment of IT with global best practices.
Global capacity building
International Training Programmes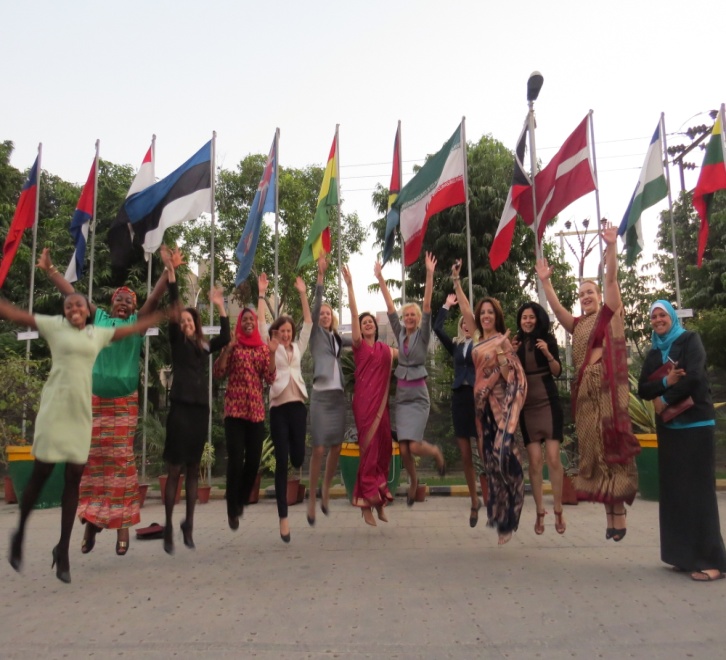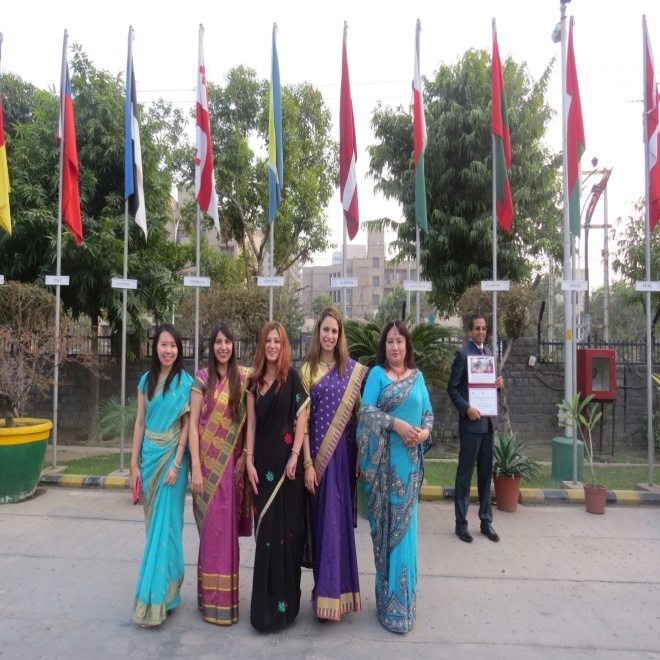 iCISA conducts five/six International training programmes every year. These programmes are of four week duration. The Ministry of External Affairs provides scholarships for these programmes under the ITEC (Indian Technical and Economic Co-operation); SCAAP (Special Commonwealth African Assistance Programme) and CP (Colombo Plan).
Under the ITPs conducted by SAI India, 3954 senior and middle officers representing 136 governments from across the world have been trained. Recently, participants of the 121 ITP took part in the celebration of the 50th year of the ITEC.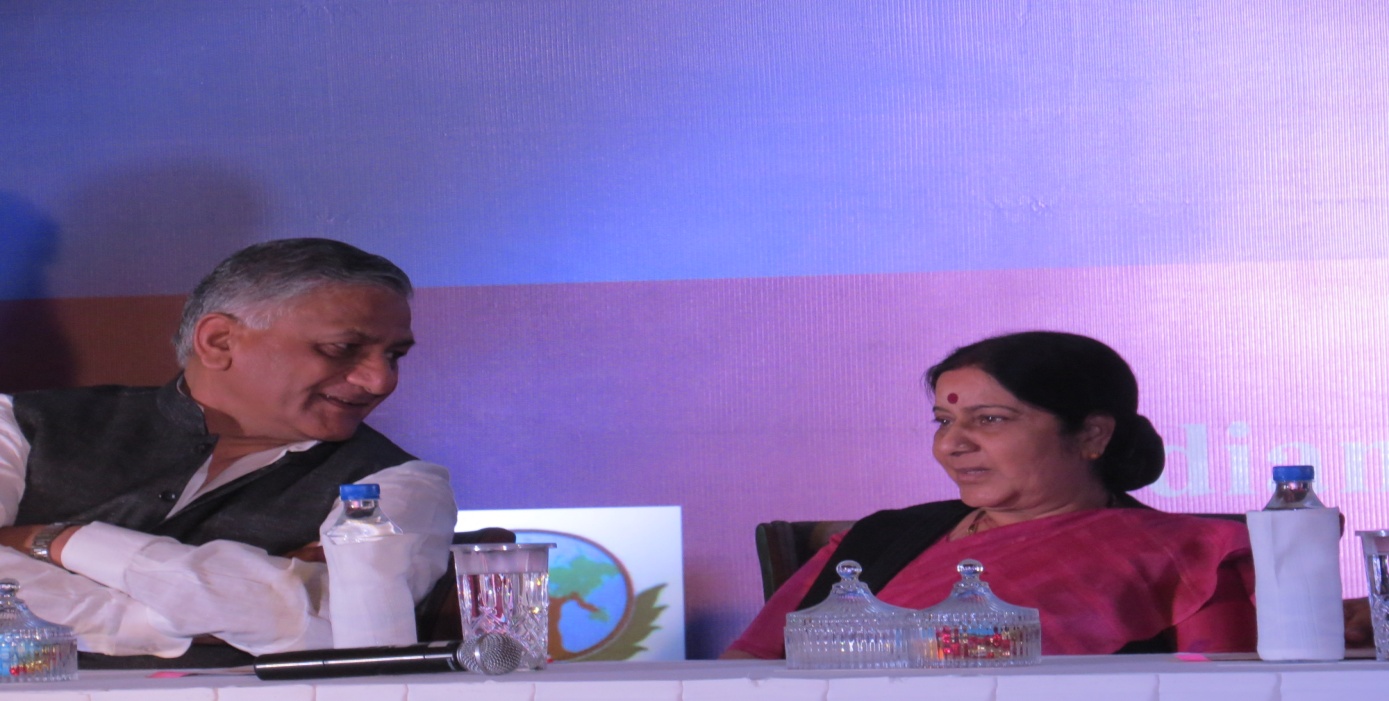 Union External Affairs Minister Ms. Sushma Swaraj and MoS External Affairs General (Retd.) VK Singh at the 50th anniversary of the ITEC programme
A glimpse of the global footprints of iCISA: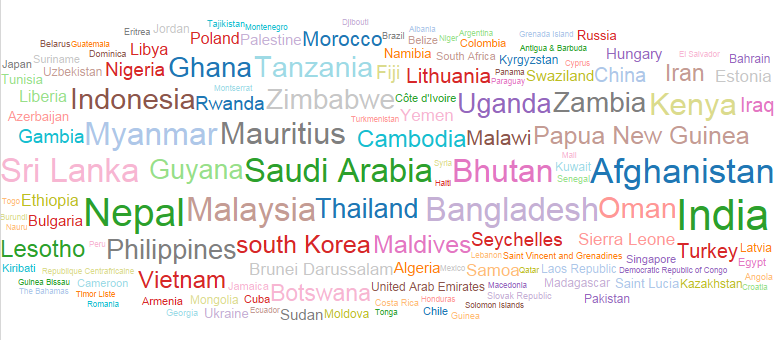 The font size indicates the level of participation from a particular country.
ITPs are conducted in various fields of auditing.
Performance Audit
Auditing in IT Environment
Audit of e-governance
Environment Audit
Audit of State Owned Enterprises
Financial and Compliance Audit
Audit of Social Sector Schemes
Audit of Government receipts
iCISA recognises that its courses must be, principally, experience based. Further, the internal logic of the sessions must be consistent, with adequate time set aside for on-site learning. This requires that the courses are thoughtfully designed, keeping in view the background of the participants.
The teaching methodology is based on case studies, group work, country papers, a theme country day and relevant study tours.
The resource persons are carefully selected and include:
Officers from SAI India
Practicing chartered accountants
Senior Civil Servants
Leading Journalists
Office bearers from UN agencies
Subject matter experts
Academicians
Eminent lawyers
Civil Society Groups
IT Professionals
In addition, informal institutional understanding has been developed with eminent organizations to assist iCISA in conducting effective ITPs. Some examples are, the Wildlife Institute of India, Dehradun; Goa Foundation, TERI University, GAIL training centre Noida, IDFC, IIM Lucknow Noida campus, Mazdoor Kisan Shakti Sangathan, UNDP, Pratham – a Delhi based NGO and the University of Delhi.
Testimonials of international participants
I work as a Financial Auditor at the National Audit Office of Mauritius. Before joining the training course of iCISA,' Environment Audit' was a new concept to me. This course has been a very enriching and fruitful opportunity to me to learn new issues on auditing. I look forward to impart the knowledge I have acquired during this training course with other colleagues in my SAI and would like to undertake 'Environment Audit' in the near future.

I really enjoyed my stay at the campus given its latest amenities. The personal touch of all its staff was unique. I am very delighted about the warm welcome and the hospitality I received. I thank iCISA for the golden opportunity it has given me to attend this course.

Bibi Naseem Begum Kauroo
SAI, Mauritius

I expected a lot from iCISA, I have got more than my expectation. Training was well structured and facilitated by competent faculty, with both theoretical and practical skills. Training and living environment is very conducive. The training has enhanced my knowledge in area of environment audit due to practical experiences and case studies shared during the training. The study tours conducted during the training were relevant to the subject matter.

Thank again for your efforts of serving the world, GO GREEN SERVE THE WORLD.

January Kandidus Kinunda
SAI, Tanzania
For me it was a distinct training session at all levels, and one unique experience rich pleasant and helpful. I was greatly impressed with the idea to combine theory and practice through lectures, field visits and exploratory tours.

What remains in private memory also, good people who deal with them inside and outside the training centre and the friendliness and appreciation that does not mince, as well as the number and variety of colors and shades, beauty and charming land scapes , ancient landmarks and a great civilization.

Faycal Mani
SAI, Tunisia

Thank you iCISA for this life changing opportunity to meet the fabulous group of people from diverse back grounds which I could not have imagined before….

The invaluable lessons that I am taking back home will not only help me move forward but will help my tiny nation as a whole through good governance in social sector.

The staff, starting from Director General to kitchen staff has always served us enthusiastically-protecting us like a father-feeding us like grandmother. iCISA make us feel that we are home away from home.

Aminath Afeef, SAI, Maldives
Bilateral Training Programmes
iCISA also contributes to build capacity of other Supreme Audit Institutions under Bilateral Training Programmes. The Centre has designed and delivered customized training programmes for participants from several countries viz Afghanistan, Iraq, Vietnam, Bhutan, Maldives, Nepal, Oman and Uganda. The bilateral training programmes are an effective instrument for deepening ties between the SAIs and respective countries.
Bilateral Training Programmes of iCISA
IT AUDIT- Iraq, Vietnam Uganda, Oman, Bhutan, Nepal, Afghanistan, Bangladesh
Performance Audit – Oman, Uganda and Maldives
Audit of Financial Statements- Afghanistan
Audit of receipts- Afghanistan, Bangladesh
Waste Management and change management- Bhutan
In 2015-16, iCISA would be conducting five Bilateral Training Programmes for FBSA, Iraq; SAI Bhutan and SAI Bangladesh.
The Bilateral Training Programmes are customised to the requirements of the participants. Recently, the Auditor General of SAI Vietnam visited iCISA and a request was made for organising a customised programme on IT audit for officials of SAI Vietnam. The course was designed and implemented with a focus on CAATs, as applied in SAI India.
The Bilateral Training Programmes have generated a great deal of goodwill for SAI India.
Notably, in May 2015, a Bilateral Training Programme for officials of FBSA, Republic of Iraq was conducted. This programme was set in a tutorial mode, covering the health, finance and oil sectors. It was funded by the US State Department.
National Training Programmes
Role of iCISA in capacity building in IT auditing
• Since April 2013, fifteen training programmes on data preparation, analysis, ERP systems, audit of e-gov schemes have been conducted at iCISA in which 510 Officials have been trained.
• For enhancing analytics capabilities in the Department, iCISA has also bought enterprise and desktop licences of data discovery tools like Qlikview and Tableau. Two training programmes have been conducted on Qlikvew in April-May 2014.
• Meanwhile HQ Office has procured licences for the latest version of IDEA (9.1) for use in IA&AD. A training for trainers (Heads and core IT faculty of RTIs) on this latest version was conducted at iCISA in June 2014.
iCISA has been the hub of capacity building in IAAD over the years, especially in the area of Information technology. The Centre has provided a platform for the introduction and implementation of new data analytics tools in the department, the latest being QLIKVIEW and TABLEAU.
Encouraging a user driven approach, iCISA has always responded to specific requests of individual offices. For instance, the Centre organised programmes on Auditing in ERP environment i.e., SAP, ORACLE financials for the O/o DG P&T. Tripartite meetings involving the vendor and the officers from the user office were held prior to finalising the course structure and content. The participants of these courses were then deployed for the audit of private telecom operators. Subsequent feedback from the Audit Office confirmed that this capacity building approach was very successful.
To keep abreast with the latest changes in the government and also as a follow up of the XXVIIth AG Conference, training on contemporary issues viz., audit of PPP projects; New Companies Act, 2013 have been organised this year.
iCISA also imparts training for preparation of departmental UN audit teams. A video conferencing session was organised during the UN audit training in June 2014, for the participants with senior UN officials in New York.
The Centre will also provide infrastructure for remote access auditing to 8 teams auditing UN Peace keeping Operations in 2015.
In an innovative initiative, the Centre organised one day workshop for the Hon'ble Members of Legislative Assembly of Uttarakhand on issues of budget formulation and audit.
Facilities at iCISA
The campus of iCISA is spread over ten acres and is elegantly landscaped. The sprawling green lawns provide a verdant setting to the International Training Programmes.
The campus includes a residential and administrative wing, with five classrooms, an auditorium, dining hall and a host of recreational and sporting options. The computer labs can accommodate 68 participants.
The Centre has been compliant with the rules and regulations notified by local municipal authorities. The Campus sewage channels are now part of the main NOIDA sewage network. iCISA is now also fully compliant with all occupancy laws.
Recreational and sporting facilities at iCISA: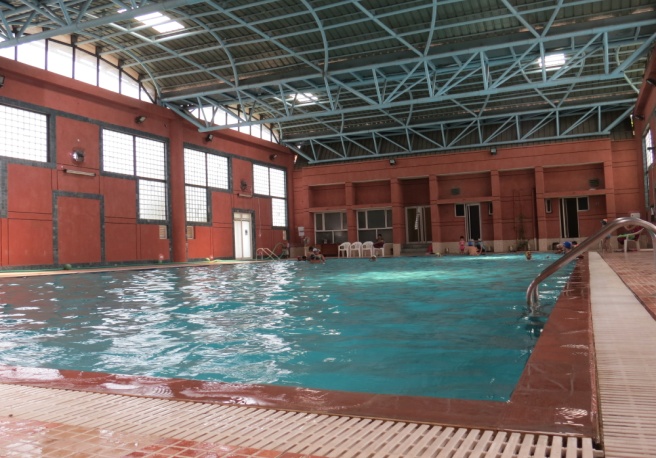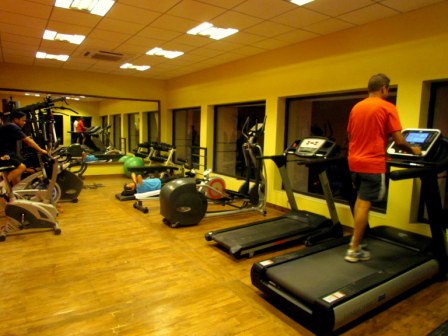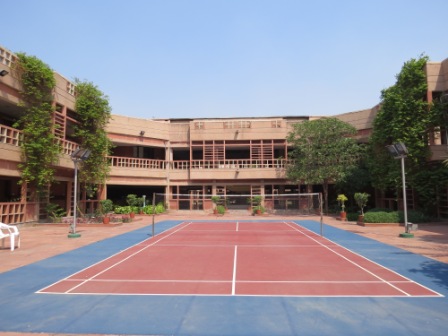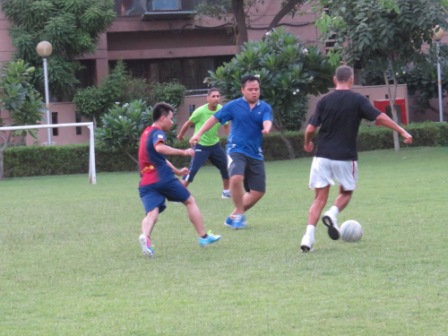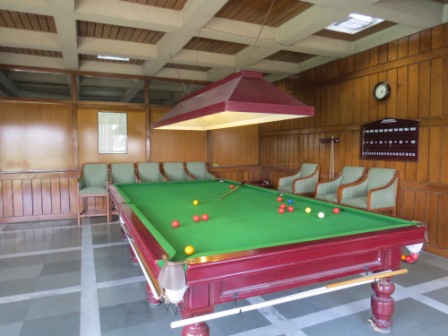 Other facilities
Daily yoga classes during courses
Steam bath facility
Wifi enabled hostel
TV lounge
Library
Eco-friendly initiatives in iCISA
PNG gas pipelines have been laid in the campus for residents/ hostel. This is a clean and inexpensive cooking fuel.
Rapid composting for meeting horticultural requirements of the campus has been set-up under the expert advice of IIT Delhi. This has not only helped us to manage the horticultural waste of the campus in an eco-friendly manner but also reduced costs incurred on purchase of urea and manure.
iCISA in coordination with CPWD has taken initiatives to restore the rain water harvesting systems.
IT Audit
iCISA is responsible for providing technical guidance and assistance to various IT Audits undertaken by field offices. The Centre also facilitates planning and reporting of all IT audits relating to State Governments.
In most IT audits, the audit assurance on quality of application controls are derived from analysis of data collected from auditee databases. Converting data to the desired format, to enable its analysis, is a major challenge in audit. The Centre assists field offices in this task.
Subsequently, a CAAT, usually IDEA is used for data analysis.
Till 2014, more than 450 IT audits had been undertaken on
Payroll systems
Core business applications
ERP applications
e-gov applications
For the year 2014-15, 40 IT audits were carried out on the following systems:
Electricity billing systems,
Commercial taxes,
Drug logistics,
Crime tracking systems,
Online booking systems,
Transport logistics systems
e-Governance audits
The audits planned by state audit offices in 2013-16 are in line with the projects under the National e-Governance Plan. Thus, the focus of IT audits in the state audit offices continues to be Mission Mode Projects under NeGP. However, other IT systems, supporting core business processes of audited entities, e.g. Billing systems of DISCOMS, SAP Implementation in State PSEs, IT systems supporting housing allotment/ benefit schemes and cross departmental topics viz adherence to data privacy standards, maintainability of legacy systems and citizen services provided via SMS are also taken up.
Conclusion
To sum up, iCISA has made significant contribution to capacity building, in a range of areas, for SAIs globally. It has also provided critical support to field audit offices in IT audit. The coming years will be marked by greater activity, keeping in view India's increasing global role within the community of SAIs. Domestically, its function as the hub of information technology audit will also grow keeping in view the recently launched Digital India Programme of the Government.