Training for Environment Audit - iCED, Jaipur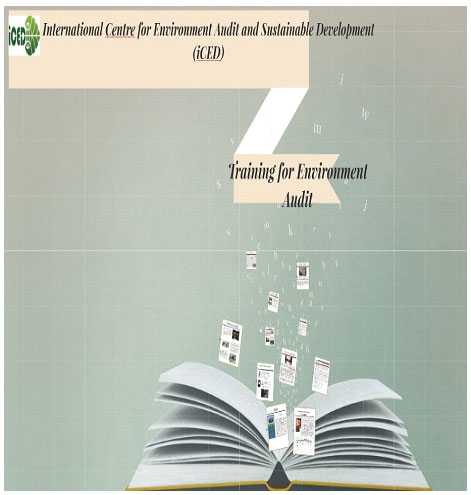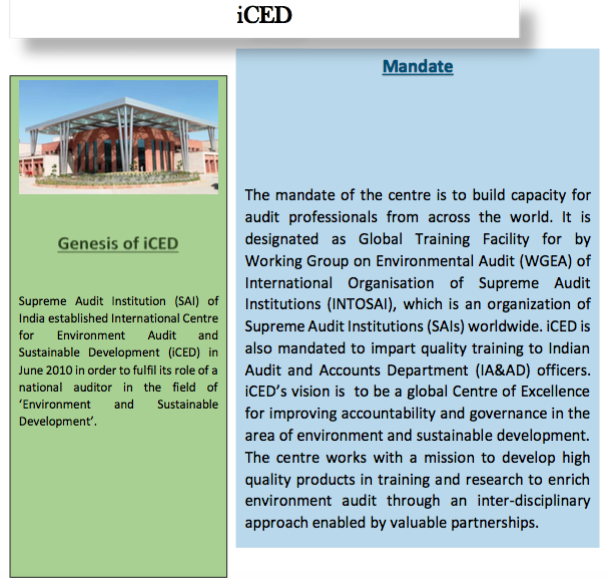 International Training Programmes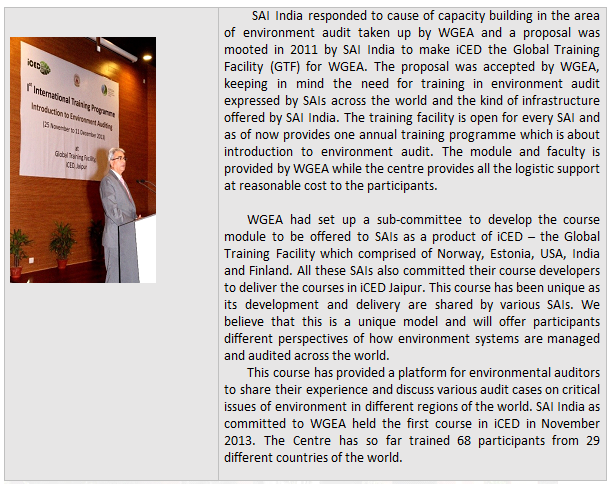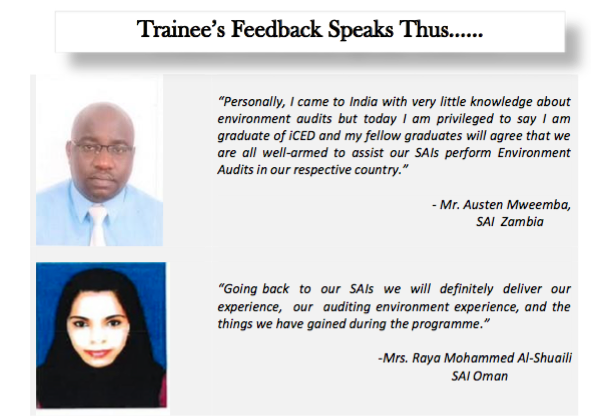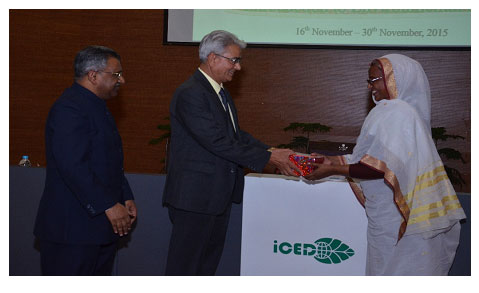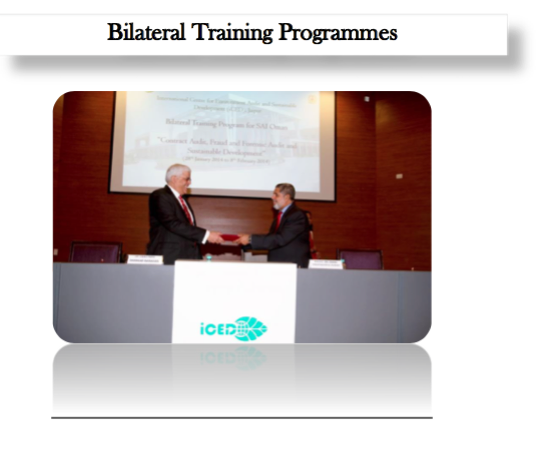 iCED also contributes to build capacity of other Supreme Audit Institutions under Bilateral Training Programmes. The Centre has designed and delivered customized training programmes for participants from Oman and Bangladesh as of now. The bilateral training programmes are an effective instrument for strengthening ties between the SAIs and respective countries.
iCED conducted three specialised training programmes which included content on environment audit for SAI Oman. One customised course on Environment Audit was also conducted for SAI Bangladesh in December 2015. This course was conducted over 3 weeks wherein 20 officers / auditors of various levels and backgrounds from SAI Bangladesh participated. Considering the strong ties of SAI India with many other SAIs of the region and the world, iCED looks forward to organising various capacity building activities for them.
iCED is hub of capacity building at IAAD in the area of Environment Audit. The Centre has provided a platform for national level thinking and experience sharing in the area of environment audit. It has become an interface between expertise in the country on various national and regional environmental issues. This interaction is set to give rise to better contribution by SAI India in the area of environment audit.
iCED believes in making the capacity building initiatives more effective by ensuring right input to right people at right time. Accordingly the training calendar for current year has been finalized considering specific needs of various audits planned by various offices. Training on flood management, environment management in Indian Railways, training on coastal ecosystems etc. were conducted in the beginning of training calendar so that personnel actually involved in the respective audit get an opportunity to interact with experts from the respective environmental field.
The Centre has conducted trainings in following areas of environment audits for the officers of IA & AD:
Introduction to environment audit
Planning and conducting environment audit
Waste and water issues
Forests and biodiversity (sometimes with mining issues)
Climate change
Environmental issues in infrastructure projects
Auditing pollution control boards
Environmental Management in Indian Railways
Flood Management
Audit of Coastal Ecosystems and Coastal Regulation Zone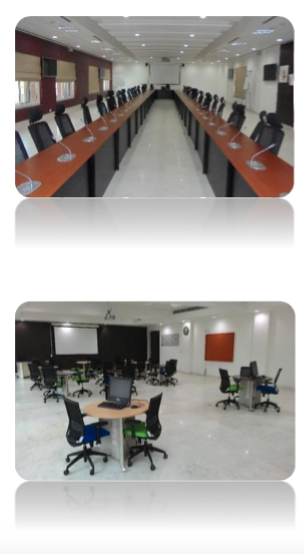 SAI India conceptualized iCED as a world class facility at its inception and decided to establish matching infrastructure as a new green field project. The centre is established in the institutional area developed by the Government of the state of Rajasthan and is located 40 Km away from Jaipur, the capital of Rajasthan and 240 Km away from New Delhi, the national capital of India. The campus developed on 6.5 Ha land by applying environmental friendly practices is set to get the top most rating available for green buildings in India. The facility houses two training halls which can accommodate 40 to 75 persons simultaneously. One of these halls have state of the art audio-visual arrangements where any big conference can be held. The training halls have adjoining meeting rooms, a VIP Lounge and sit out areas for inter-session breaks.
A modern day auditorium equipped with all audio visual techniques can accommodate 175 people. The whole campus is Wi-Fi enabled. The training infrastructure is backed up by a conventional library set to strengthen its content in the form of quality, quantity as well as e-connectivity.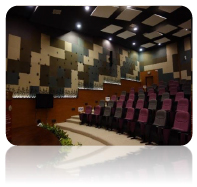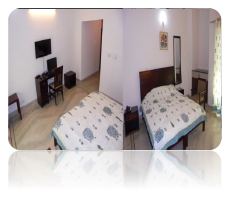 The training infrastructure is backed up by matching Hostel facilities in the form of 58 guest participant rooms supported by modern Kitchen and dining facility along-with the common sit out, laundry and entertainment areas. All rooms are provided with wireless internet, LAN and in-room entertainment with most TV channels available in India. It has been ensured that the facility is accessible by a differently abled persons too and a couple of rooms are customized to accommodate such persons. In addition to participant rooms there are 20 rooms which can be provided to visiting faculties.
The campus also takes care of additional requirements of visiting guests as it offers variety of sports facilities which as of now include Badminton, Table Tennis, Swimming pool and a well-equipped Gymnasium. Additional facilities like Tennis, Squash courts and Billiards Room are in various stages of development. An open air amphitheatre is also provided for social gatherings of formal and informal nature.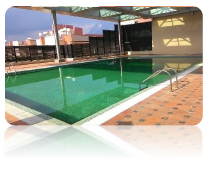 The buildings interact with their environment in various ways. Throughout their life cycles, from construction to operation and then demolition, they consume resources in the form of energy, water, materials, etc. and emit wastes either directly in the form of municipal wastes or indirectly as emissions from electricity generation. At iCED, several green features are a hallmark of both construction as well as use of buildings. iCED campus is developed keeping in mind the need to showcase concepts of sustainable development. Green practices were followed during pre-construction stage, building planning and construction stage as well as its operation and maintenance stage.
Prominent green features of iCED campus include the following.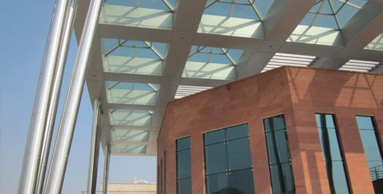 • Building design with overhangs, fins, large windows as well as use of poly urethane foam in walls and roof, double glazing for windows and doors, etc. This ensures maximum natural light in the building while reducing heat conduction from outside. Consequently energy consumption for air-conditioning reduces significantly. • Primary building material, especially for the outdoor facade is red sandstone, sourced from Dholpur mines in Rajasthan. The other building material used in the construction is also sourced locally from adjoining areas of Rajasthan. This helped reduce the carbon footprint for the construction of building.
• Water conservation is enhanced through rain water harvesting, recycling of water through sewage treatment plant, water efficient fixtures, etc.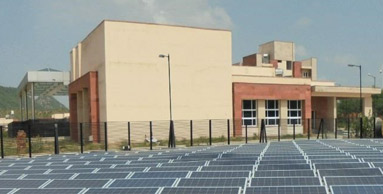 • Energy efficiency is boosted through a mix of measures like efficient building design with an emphasis on passive solar techniques for optimizing indoor visual and thermal comfort, use of high efficiency water based screw chillers for air conditioning, energy efficient fixtures and lifts, sensor-based lighting etc. Solar energy is harnessed through photovoltaic panels installed for 50 kVA generation of power as well as installation of solar water heaters.
It is a matter of pride for us that iCED won CPWD's award for best completed building in 2014.
Methodology adopted for trainings at iCED is also unique in its approach as trainers are selected from experienced personnel within SAI India combined with the domain experts from the environment and related sectors from amongst the reputed institutions and individuals. All major trainings are designed with components of field visits and study tours for better training impacts. iCED conducts Training Need Analysis (TNA) with regard to requirement of more than 80 audit offices of SAI India. The training calendar accommodates customized courses for specific audits like audits of dams, power plants, EIA etc. iCED thus seeks to encourage an organic link between audit and capacity building, rather than capacity building being a standalone activity.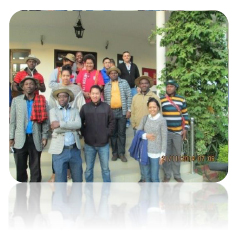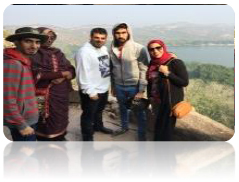 iCED has provided technical expertise to plan and conduct environment audits on issues like waste management, water pollution, biomedical waste management, forests and biodiversity etc in the past. The facility houses a Demonstration laboratory and Sewage treatment plant to mention a few. Many other environment friendly practices are also demonstrated in the 'green campus' of iCED.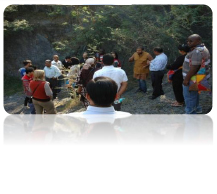 The location of iCED offers advantages like good domestic air, rail and road connectivity. Jaipur is connected to few international airports directly and has direct flights to all major international airports of India. Its proximity to the national capital of India offers it geographical proximity to national and international organisations working in the field of environment. The surroundings also provide a good demonstrative features prevalent in the state of Rajasthan which is known for its pro-environment communities, traditional knowledge of the environment, diversified economic activities and tourism potential of world repute.
iCED would be a part of 'National Knowledge Network' soon which would open further possibilities in the area of knowledge sharing and leveraging the capacities in future. It would further increase its demonstrative value by additional solar power generation for self-sustainability and further improvisation of waste and water management practices in the campus. It aspires and striving to be a platform where workshops / seminars involve mingling of eminent persons in the field of environment audit and sustainable development at national and international level.
As an attempt in this direction iCED celebrated its 7th Foundation day on 1st June 2016. On this occasion a workshop on 'Capacity Building for Environment Audit and Sustainable Development' was conducted wherein the four universities in the vicinity participated to share knowledge with the young officers from Indian Audit and Accounts Service.
iCED is set to be the venue of SAI India for hosting forthcoming workshop of ASOSAI WGEA in October 2016. In the international arena iCED strives to mark its significance and presence, working on various bilateral and international fronts. After a recently concluded visit, President, European Court of Auditors, remarked "We were very impressed by the scale and quality of the facilities, and the extensive learning and research opportunities you offer".