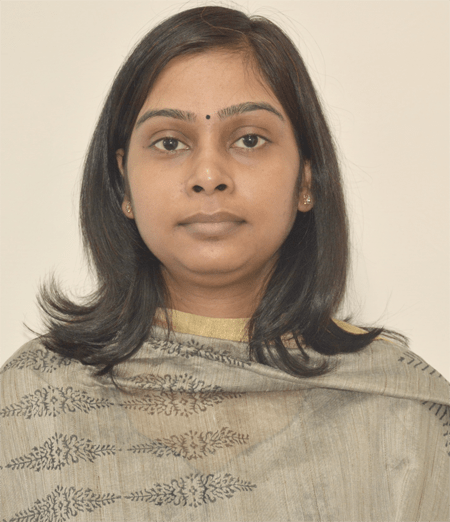 Dr. Jyoti Chaurasia, IA & AS
Dr. Jyoti Chaurasia is an officer of 2015 batch of Indian Audit and Accounts Service.
She completed her schooling from Chiranjeev Bharati School, Palam Vihar, Gurgaon and thereafter graduated as a Bachelor of Dental Surgery from Sudha Rustagi College of Dental Sciences & Research, Faridabad, Haryana.
Upon Joining Government Service, she completed her training in the National Academy of Audit & Accounts, Shimla. Subsequently, she was posted as Deputy Accountant General in Odisha. During her tenure, she conducted numerous audits across Health, Education, Sports & Youth Services & Housing & Urban Development sectors. Most noticeable among them were:
Due to her experience in various audits of Health Sector, she has also served as a guest faculty at the International Centre for Environment Audit and Sustainable Development (iCED), Jaipur.
In her free time, she enjoys reading (English literature - mainly fiction) & loves travelling
Performance Audit on "Delivery of Health Care Services in District Hospitals"-2018
Detailed Compliance Audit on "Human Resource Management in Health & Family Welfare & Higher Education department" - 2018.
Performance Audit on "Outcome in Higher Education"-2019
Detailed Compliance Audit on "Procurement and distribution of drugs, medical consumables and equipment by Odisha State Medical Corporation Ltd and e-Niramaya"-2019