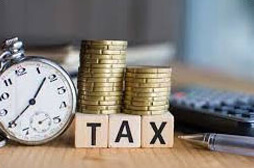 Direct Tax
Report No. 20 of 2013 - Performance Audit of Exemptions to Charitable Trusts and Institutions of Union Government, Direct Taxes
Date on which Report Tabled:
Fri 13 Dec, 2013
Date of sending the report to Government
Government Type
Union
Union Department
Direct Tax
Overview
Income Tax Act, 1961 (Act) provides various tax exemptions to charitable trusts & institutions (Trusts) to fulfill their objectives. Income Tax Department (ITD) has the responsibility to oversee that the provisions of Act are duly complied by Trusts. The main objective of the present review is to seek assurance that registrations are given to Trusts involved in charitable activities only, and exemptions are allowed to eligible Trusts. Our study also seeks assurances that proper monitoring mechanism exists for utilization of accumulations and inadequacies in the provisions of Act relating to exemptions.
We have pointed out lapses In registration process, allowance of exemptions during assessment, non-monitoring of accumulations of surplus income and Foreign Contributions (FCs) received. Besides, we have highlighted inconsistencies in Act which led to incorrect assessment and non-levy of taxes.Our report also touched upon the issue of under utilization of resources placed at the disposal of ITD.
ITD received 1.75 lakh applications of Trusts during FY 09 to FY 11 for granting registrations/approvals or issuing notifications for claiming exemption. ITD granted registrations/approvals/notifications in 0.90 lakh cases while it denied approval in 0.36 lakh cases and 0.49 lakh cases were pending. We scrutinized all the 0.90 lakh cases where ITD granted registrations/approvals/notifications and noticed procedural mistakes in 6,948 cases (7.72 per cent).
Download Audit Report