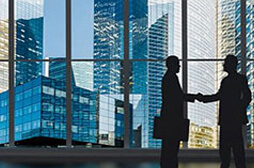 Commercial
Report No.5 of 2019 - Operational Performance of NMDC Limited, Union Government (Commercial), Ministry of Steel
Date on which Report Tabled:
Mon 08 Jul, 2019
Date of sending the report to Government
Mon 03 Jun, 2019
Government Type
Union
Union Department
Commercial
Sector
General Sector Ministries and Constitutional Bodies
Overview
NMDC Limited (Company) is a Central Public Sector Enterprise under the Ministry of Steel mainly carrying on iron ore mining in the States of Chhattisgarh and Karnataka. The Performance Audit on Operational Performance of NMDC Limited was conducted covering the period from 2012-13 to 2016-17. The production performance, sales, capacity expansion projects, diversification initiatives and investments made by NMDC Limited in Joint Ventures (JVs) were reviewed in audit.
The Performance Audit Report highlights delays in execution of capacity expansion projects due to the reasons attributable to contractors and the Company, and delays in obtaining environmental and forest clearances for these projects due to the reasons attributable to the Company, the State Forest Departments and the Ministry of Environment, Forest and Climate Change.
The 3 MTPA Integrated Steel Plant being set up at Nagarnar, Chhattisgarh which was scheduled to be completed in March 2014 was still under execution (March 2018) due to delays in award and execution of contracts. The Company went ahead with the project on the basis of Techno-Economic Feasibility Report without preparing the Detailed Project Report. As a result, the estimated project cost increased from Rs.15,525 crore to Rs.22,196 crore on account of change in scope and increase/decrease in volume/quantity of work, price escalation, foreign exchange variation and changes in taxes and duties.
Other diversification projects such as Diamond mining, Integrated Steel Plant at Bellary in Karnataka, Pellet Plant at Donimalai etc., also did not progress as planned.
The Company made strategic investment of Rs.714.00 crore in various Central Government and State Government Public Sector Undertakings apart from private companies in India and abroad for establishment of Steel Plants and for development of coal and iron ore mines which did not yield any return so far (March 2018).
Download Audit Report