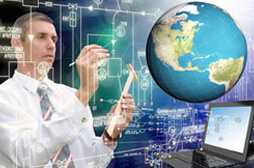 Communication and IT
Report No.35 of 2017 - Sharing of Revenue by Private Telecom Service Providers upto 2014-15 Communications and IT Sector Union Government
Date on which Report Tabled:
Tue 19 Dec, 2017
Date of sending the report to Government
Government Type
Union
Union Department
Communication and IT
Sector
Information and Communication
Overview
This Report presents the audit observations emanating from the verification of the accounting records of five operators. The accouting years covered were from 2006-07 to 2014-15 in respect of Quadrant Televentures Limited, 2009-10 to 2014-15 for Telenor (India) Communication Limited & Videocon Telecommunication Limited (VTL), 2010-11 to 2014-15 in respect of Tata Tele Services Limited and its associated company Tata Teleservices (Maharashtra) Limited and 2012-13 to 2014-15 for Reliance Jio Infocom Limited.
This report consists of six chapters and annexures. Chapter I give an overview of the salient features of the revenue sharing regime and the arrangements in Department of Telecommunications (DoT) for collection of LF and SUC and their final assessment. It also explains the audit scope and methodology. Audit findings are narrated, operator wise in Chapter II to VI.
Download Audit Report