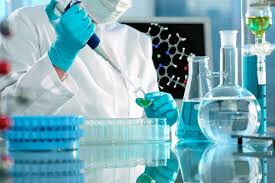 Scientific Department
Report No.39 of 2017- Performance Audit of Rejuvenation of River Ganga(Namami Gange)
Date on which Report Tabled:
Tue 19 Dec, 2017
Date of sending the report to Government
Government Type
Union
Union Department
Scientific Department
Sector
Environment and Sustainable Development
Overview
Government of India has taken various initiatives since the mid 1980's to address the issues affecting the River Ganga and its tributaries. Government approved (May 2015) the Integrated Ganga Conservation Mission namely, Namami Gange as an umbrella programme with the aim of integrating previous and currently ongoing initiatives by enhancing efficiency, extracting synergies and supplementing them with more comprehensive and better coordinated interventions.
The Performance Audit of the Rejuvenation of River Ganga (Namami Gange) was undertaken to assess the adequacy of estimation, availability and utilisation of funds, planning and implementation of various schemes/projects, adequacy of human resources and effectiveness of monitoring and evaluation mechanisms.
We sampled 87 projects (73 ongoing, 13 completed and one abandoned project) for audit scrutiny which constituted sanctioned cost of ₹ 7,992.34 crore. Of the 87 projects selected for audit, 50 projects were sanctioned after 01 April 2014. The 87 projects also included all the 11 institutional projects, five afforestation and one biodiversity project.
The Performance Audit revealed deficiencies in financial management, planning, implementation and monitoring, which led to delays in achievement of milestones under the programme. There were delays in approval of projects, huge unspent balances under the schemes and other deficiencies, and shortage of human resources, leading to delay in achievement of planned targets. The main objective of Rural Sanitation programme to make all Ganga river basin villages 'Open Defecation Free' could not be achieved. There were shortfalls in forestry interventions for conservation of ecology and biodiversity of the River Ganga. The use of remote sensing data and mobile application was at nascent stage. The monitoring and evaluation was found to be inadequate.
Download Audit Report