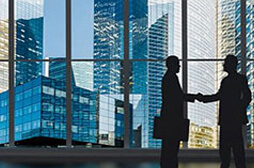 Commercial
Report No. 9 of 2009 - Compliance Audit on Compliance Audit Observations of Union Government (Commercial)
Date on which Report Tabled:
Thu 05 Aug, 2010
Date of sending the report to Government
Government Type
Union
Union Department
Commercial
Sector
Finance,Transport & Infrastructure,Power & Energy,Industry and Commerce,Science and Technology,Information and Communication,Agriculture and Rural Development,Social Welfare,Defence and National Security
Overview
This Report includes important Audit findings noticed as a result of test check of accounts and records of Central Government Companies and Corporations conducted by the officers of the C&AG of India under Section 619(3) (b) of the Companies Act, 1956 or the statutes governing the particular Corporations.
The Report contains 80 paragraphs relating to 52 PSUs under 20 Ministries/Departments. The draft paragraphs were forwarded to the Secretaries of the concerned Ministries /Departments under whose administrative control the PSUs are working, to give them an opportunity to furnish their replies/comments in each case within a period of six weeks. Replies to 48 paragraphs were not received even as this report was being finalised in November 2009. Earlier, the draft paragraphs were sent to the Management of the PSUs concerned - in respect of one paragraph, the Management did not respond.
Non- compliance with rules, directives, procedures, terms and conditions of the contract etc. involving Rs.1847.71 crore in twenty eight paras.Non-safeguarding of financial interests of organisation involving Rs.1756.85 crore in thirty paras.Defective/deficient planning involving Rs.177.81 crore in nine paras.Lack of fairness, transparency and competitiveness in operations involving Rs.1634.71 crore in four paras.Inadequate/deficient monitoring involving Rs.147 crore in six paras.Non-realisation/partial realisation of objectives involving Rs.7.80 crore in one para.Rs.47.11 crore were recovered at the instance of Audit in one para.Corrections/rectifications at the instance of Audit in one para.
Download Audit Report