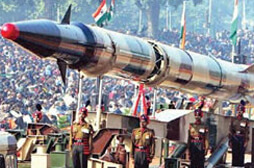 Defence
Report No.26 of 2017 - Performance audit Union Government Disbursement of Defence Pension Reports of Defence Services
Date on which Report Tabled:
Fri 28 Jul, 2017
Date of sending the report to Government
Government Type
Union
Union Department
Defence
Sector
Defence and National Security
Overview
The report of the Comptroller and Auditor General of India on Performance Audit of Defence pension (26 of 2017) was laid in the Parliament on 28/07/2017. The review was undertaken to ascertain the efficiency and effectiveness of the Pension Disbursement System including the budgeting, accounting and internal controls existing in the the defence pension system.
The defence pension is disbursed to over 25 lakh pensioners involving an expenditure of over ` 60,000 crore every year. The defence pension management system rests primarily on four pillars comprising the Record Offices that maintain the service records, the pension sanctioning authorities, the pension disbursing agencies and the RBI, which manages the cash balance of the government and reimburses the pension disbursed by the banks to the pensioners. Pension is sanctioned by the Principal Controller of Defence Accounts (Pension), Allahabad, Principal Controller of Defence Accounts (Navy), Mumbai and Controller of Defence Accounts (Air Force), New Delhi, working under the Controller General of Defence Accounts, Ministry of Defence. Pension is disbursed by the Defence Pension Disbursing Offices (DPDO) of the Defence Accounts Department, banks, Indian Embassy, Nepal, State Treasuries, Pay & Accounts Offices and Post Office, Kathua (J&K).
The objective of the review was to report on the efficiency and effectiveness issues, including the Information Technology applications in place, with a view to make appropriate recommendations. The key findings of the report hint at incomplete accounting of pension expenditure, inefficiencies in the pension authorisation process, deficiencies in the pension disbursement system and systems control.
Download Audit Report