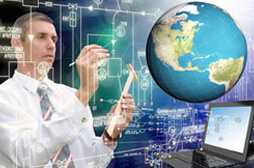 Communication and IT
Report No.11 of 2017 - Compliance audit of Sharing of Revenue by Private Telecom Service Providers upto 2014-15 Union Government (Communications and IT Sector)
Date on which Report Tabled:
Fri 21 Jul, 2017
Date of sending the report to Government
Government Type
Union
Union Department
Communication and IT
Sector
Information and Communication
Overview
This Report presents the audit observations emanating from the verification of the accounting records of six operators, five of whom were covered in the first phase. The accounting years covered were from 2010-11 to 2014-15 except for the new operator included in the Report for whom the coverage was for the years from 2006-07 to 2014-15.
This report consists of seven chapters and annexures. Chapter 1 gives an overview of the salient features of the revenue sharing regime and the arrangements in Department of Telecommunication (DoT) for collection of LF and SUC and their final assessment. It also explains the audit scope, methodology. Audit findings are narrated, operator wise in Chapters II to VII.
Download Audit Report