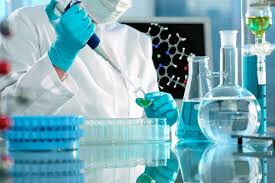 Scientific Department
Report No. 26 of 2016 - Compliance Audit on Autonomous Bodies of Scientific Department Union Government
Date on which Report Tabled:
Fri 12 Aug, 2016
Date of sending the report to Government
Government Type
Union
Union Department
Scientific Department
Sector
Science and Technology
Overview
The report, submission to the President under Article 151 of the Constitution of India, contains results of compliance audit of the Administrative Functioning of Autonomous Bodies under Department of Science and Technology. The instances mentioned in this report are those which came to notice in the course of test audit for the period from 2009 to 2014 as well as those that came to notice in earlier years; matters relating to the period subsequent to March 2014 have also been included, wherever necessary. The report also includes five recommendations from Audit.
There are 28 Autonomous Bodies (ABs) under the administrative control and substantially funded by DST, located in different parts of the country. In view of the substantial dependence of the ABs on public money which necessitates compliance with Government rules and instructions in conducting their affairs, a compliance audit of administrative functioning of 19 selected ABs of DST was conducted, covering the period from 2009 to 2014.
The Audit disclosed establishment of one AB without the approval of the Cabinet and non-adoption of the requisite provisions of the applicable State Societies Registration Act by an AB, due to which there were inconsistencies in compliance of the provisions of the State Act. DST continued to release grants to these ABs in a routine manner without examining the adherence to legal requirements by these ABs. Administrative functioning of the selected ABs did not conform to the applicable rules and regulations. The extant rules and orders were violated in creation of posts, recruitments, promotion policies for scientists, staff entitlements, retirement matters and outsourcing of services. The oversight role of DST was weak. No peer review was conducted as per the provisions of GFRs, due to which the performance of the ABs was not evaluated. Sanction letters for payment of grants by DST did not specify the nature of grants. Monitoring of submission of UCs by ABs was lax. None of the UCs submitted by the 19 ABs to DST contained achievement about specified, quantified and qualitative targets. There was shortfall in conduct of internal audit by DST.
Download Audit Report