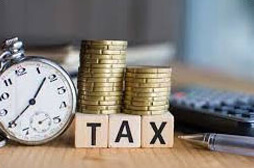 Direct Tax
Report No. 12 of 2011-12 - Performance Audit of Business of Civil Construction
Date on which Report Tabled:
Tue 23 Aug, 2011
Date of sending the report to Government
Government Type
Union
Union Department
Direct Tax
Overview
The construction industry has emerged as an important driver of India's economic growth - both in terms of its share of GDP and its contribution towards employment generation. A number of tax concessions are given to entities in this sector. An earlier performance audit conducted during the year 2002-03 by us revealed systemic and compliance deficiencies and several irregularities in assessment of entities in the sector.
The main objectives of our study were to ascertain whether the Income Tax Department has made significant efforts to widen and deepen the tax base in this potential area and ensured proper compliance of the provisions of the Act by the entities engaged in this sector.
In the aftermath of the 26/11 terrorist attack on the Western coast, Audit sought to assess whether the Indian Coast Guard is equipped to handle its role in an effective and efficient manner in terms of enabling legislation, force levels, manpower and infrastructure.
Download Audit Report