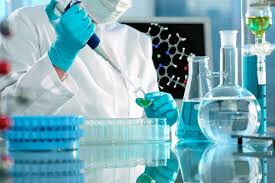 Scientific Department
Report No. 30 of 2015 - Compliance Audit on Union Government, Scientific and Environmental Departments
Date on which Report Tabled:
Tue 08 Dec, 2015
Date of sending the report to Government
Government Type
Union
Union Department
Scientific Department
Overview
Introduction
This report of the Comptroller and Auditor General of India (C&AG) relates to matters arising from compliance audit of the transactions of nine Scientific and Environmental Ministries/Departments of the Government of India. The report contains seven chapters. Chapter I, in addition to xplaining the objective of preparing this report, defines audit scope and methodology and also provides a synopsis of significant audit findings and observations. Chapters II to VII present detailed findings/observations arising out of the compliance audit of Scientific and Environmental Ministries/Departments and the research centres, institutes and autonomous bodies under them.
Important areas of concern highlighted in the current report fall under the following broad categories:
Inefficient project management;
Weaknesses in procurement and contract management;
Irregular financial benefits extended to employees; and
Deficient internal controls
An overview of the specific audit findings included in this report is given below:
Inefficient project management
Implementation of Drugs and Pharmaceutical Research Programme
Deficiencies in selection, financial management and monitoring of projects sanctioned by Department of Science and Technology under Drugs and Pharmaceutical Research Programme led to non-realisation of outstanding loans and interest of Rs. 73.68 crore, non-receipt of final project completion reports and consequent lack of information on outcome generated from the projects. The objectives of enhancing capabilities of Indian pharmaceutical industry and promoting them to develop new drugs at lower costs were not achieved. (Paragraph 3.1)
Download Audit Report