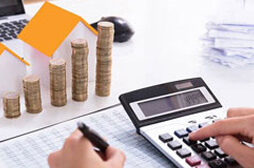 Indirect Tax
Report No. 10 of 2021- Union Government, Performance Audit on Advance Authorisation Scheme (Department of Revenue – Indirect Taxes -Customs)
Date on which Report Tabled:
Tue 21 Dec, 2021
Date of sending the report to Government
Mon 01 Nov, 2021
Government Type
Union
Union Department
Indirect Tax
Overview
The Performance Audit Report of the Comptroller and Auditor General of India on Advance Authorisation Scheme (AAS), Union Government (Customs) (Report No. 10 of 2021) for the year ended 31 March 2019 was conducted to ascertain whether the issue, utilization, redemption and implementation of Authorisations by the Directorate General of Foreign Trade (DGFT) and the Customs Department is being done in an efficient and effective manner. Audit also examined the effectiveness of inter-departmental coordination involved in the administration of the Scheme and whether the internal control measures are sufficient to minimize the risks of revenue loss, misuse, etc. Audit covered DGFT, its Regional Authorities (RAs) and related Customs field formations through the Customs Commissionerates concerned.
This report contains 66 audit observations and 17 recommendations. The performance audit has revenue implication of Rs 1,386.80 crore, out of which 44 paras amounting to Rs 1291.93 crore were accepted by DGFT/Department of Revenue (DoR), final outcome of action/recovery was awaited in 5 paras amounting to Rs 0.24 crore, and 17 paras amounting to Rs 94.61 crore were not accepted by DGFT/DoR. Till date, recovery of Rs 0.70 crore was made in respect of 8 paras. Similarly, 11 out of 17 recommendations have been accepted by DGFT/DoR; response awaited in respect of five recommendations and not accepted in respect of one recommendation.
Download Audit Report