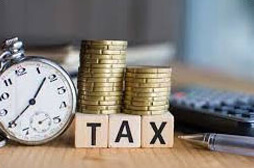 Direct Tax
Report No. 8 of 2021 - Union Government, Department of Revenue – Direct Taxes
Date on which Report Tabled:
Tue 21 Dec, 2021
Date of sending the report to Government
Tue 24 Aug, 2021
Government Type
Union
Union Department
Direct Tax
Overview
This Report primarily discuss compliance to the provisions of the Income Tax Act, 1961 and the associated rules, procedures, directives etc. as applied to all aspects related to the administration of direct taxes. Direct taxes receipts of Union Government in FY 2019-20 amounting to Rs 10,50,686 crore. Share of direct taxes in gross tax revenue decreased to 52.3 per cent in FY 2019-20 from 54.7 per cent in FY 2018-19. We pointed out 356 high value cases pertaining to Corporation Tax with tax effect of Rs 12,476.53 crore and 222 high value cases of income tax with tax effect of Rs 416.60 crore.
Download Audit Report