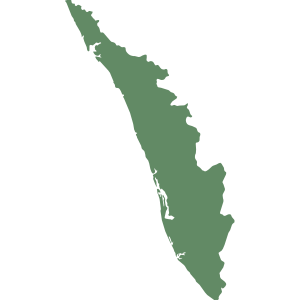 Kerala
Report No.2 of 2021 -Public Sector Undertakings, Government of Kerala
Date on which Report Tabled:
Thu 10 Jun, 2021
Date of sending the report to Government
Mon 24 May, 2021
Sector
Industry and Commerce,Agriculture and Rural Development,General Sector Ministries and Constitutional Bodies,Power & Energy,Transport & Infrastructure
Overview
This Report deals with the results of audit of Government companies, Departmental Undertakings and Statutory Corporations for the year ended 31 March 2019. This Report has been divided into two parts. Part I deals with the analysis of the performance of the three Power Sector Undertakings and Part II deals with the analysis of the performance of the 137 State Public Sector Undertakings (other than Power Sector).
The Part I includes Performance Audit on Operational Performance of Major Hydro Electric Projects' of Kerala State Electricity Board Limited. The report also includes two Compliance Audit Observations on 'Non-adherence to Model Standard Bidding Documents' and 'Non-adherence to the provisions of an agreement'.
Part II includes Compliance Audits on 'Compliance to the Government of Kerala guidelines for implementation of Enterprise Resource Planning initiatives by Public Sector Undertakings', 'Electrical energy management by Public Sector Undertakings in the manufacturing sector', 'Operation of Modern Rice Mills by Public Sector Undertakings', 'Construction and utilisation of Bus Terminals-cum-Shopping Complexes by Kerala State Road Transport Corporation', 'Idling of investment in Kerala State Poultry Development Corporation Limited and Kerala Agro Industries Corporation Limited', 'Non-achievement of intended benefits by The Plantation Corporation of Kerala Limited', 'Avoidable loss in Kerala State Electronics Development Corporation Limited' and 'Avoidable loss in Kerala Shipping and Inland Navigation Corporation Limited'.
Download Audit Report