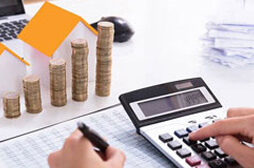 Indirect Tax
Report No. 17 of 2020 - Compliance Audit on Union Government (Department of Revenue - Customs)
Date on which Report Tabled:
Wed 24 Mar, 2021
Date of sending the report to Government
Thu 10 Dec, 2020
Government Type
Union
Union Department
Indirect Tax
Overview
The Report for the year ended March 2019 contains significant results of the compliance audit of the Department of Revenue – Customs under the Ministry of Finance and Director General of Foreign Trade under Ministry of Commerce and Industry.
The sample of Commissionerates selected for test check included 48 out of total of 70 Customs Commissionerates. Audit of incentives provided under Foreign Trade policy (FTP) was carried out in 28 Regional authorities under the DGFT through test check of license files under various schemes of the FTP.
This report is divided into five chapters. Chapter I provides a brief description of functions of Department of Revenue and Department of Commerce and an overview of high level statistical information regarding Customs receipts, trade balance, import and export commodities, Performance of Special Economic Zones, arrears of customs receipts and results of department's internal audit. Chapters II describes the CAG's audit mandate, scope and results of audit efforts. Chapters III, IV, and V contain significant audit findings.
This report contains 114 paragraphs with total revenue implication of Rs.10,909 crore. In 93 paragraphs involving money value of Rs.63 crore, rectificatory action has been taken by the department and recovery of Rs.32 crore has been effected till date.
Download Audit Report